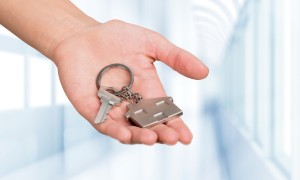 RESIDENTIAL LOCKSMITH FOR HOME OWNERS IN DALLAS TX.
Locksmith Dallas is aiming for expertise, in all that involves in the locksmith industry.A great part of our work in the DFW metro, is our residential locksmith service.
Residential locksmith service is required to assure the safety of homes in Dallas Tx.From standard home lockouts into lock installations.Our professional service will comprehend all our competitors in the line of residential locksmith industry.
Residential locksmith Dallas Tx is provide friendly service. As we know serving a client in their home, especially involving its security,is a sensitive matter and we take it very seriously.Thats why Locksmith Dallas Tx make sure its residential locksmith staff passes a crime history check and will receive proper training, dealing with residential locks and security.In addition all our locksmiths vans are marked and our residential locksmith staff come in uniform labeled with our company, so Dallas home owners can trust our name and the service provided to them.
The residential locksmith service we provide in Dallas Texas is available 24 hour a day including weekends, that way if you need your locks change on your home you won't have to miss work or other errands in order to set it up.Residential locksmith offer same day appointments, so we are pretty flexible to home owners schedule.
Giddy Up locksmith Dallas offer affordable residential locksmith service. Our prices are fairly reasonable in our line of industry.We believe that the word to mouth is precious than gold and trust that if our residential locksmith will service your house professionally in a decent price,you will mention our name among your community and friends.This belief kept us as a local lock smith business for over than 8 years,and we are going to continue to work by this method.Our residential locksmith carry high ethics with passion for the locksmith trade,so Dallas residents can be relaxed when setting up a service with our company.
Residential locksmith services offered by us :
Home lockouts
Garage door lockouts
Storage or shed lockouts
Broken key extraction
Lock Rekey
Various Deadbolts installation
Doorknobs and lever handle installation
Keyless residential locks
Residential safe and brief case unlock service
Mailbox locks
File cabinets and desk drawer locks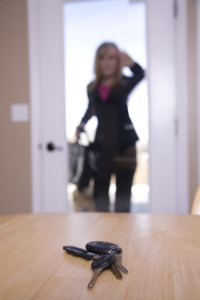 Getting locked can be a traumatic experience when choosing the wrong residential locksmith to work on your door.When choosing a locksmith online it is easy to fall to false ads, and un experienced locksmiths that could damage your door,or  over charge you on the service been provided.Our residential locksmith staff carry experience and all the necessary locksmith tools in order to unlock your door safely with no harm to your door,all in a justified amount of money according to the locksmith market industry.
If you are locked out of your home or even your bedroom contact us now,one of our residential locksmith technicians will arrive shortly after placing the call.
Lock rekey service for your home.
Rekeying your home can be a great opportunity to refresh your key system.After spreading around, a highly dose of duplicate keys to your house locks.House lock rekey will eliminate access to all the old keys running around somewhere,which might fell into the wrong hands.House Lock rekey is an easy procedure provided by a residential locksmith and can be done by the same day of service.A house lock rekey is also recommend when buying a new home, or after a home remodel.By rekeying your locks you create a new key to your house and blocking all the old keys that used to work on it.The contractor that remodeled your home or the previous owner of the house won't have access to your property.Lock rekey service can also come handy for landlords who own rental properties.Whenever a lease is over and a new tenant is moving in,instead of having your locks change on the property contact a residential locksmith to come and rekey your existing locks and by that save money on replacing the entire lock hardware.
Locksmith Dallas Tx offer lock rekey service for Dallas residents for over 8 years be sure to check our specials on lock rekey.
Deadbolts installations for homes.
Our locksmith in Dallas Tx ,is stocked with various deadbolts for you to choose from.Either by color,design or security grade, we will have what you need.Our residential locksmith pro will arrive at your door and after a small walk in the property, could offer you his recommendations and show you several options to include in your lock decision.Resditnial locksmith Dallas can also add a deadbolt to your garage door as an extra safety by creating a fresh new hole on your door and than install the deadbolt per your request.Our residential locksmith technicians can also match the new deadbolt to your current key, so you won't have to carry around too many keys in your key chain.Residenital locksmith Dallas carry common lock brands such as Kwikset,Schlage and Baldwin.
Residential locksmith in Dallas can also install for you advanced technology deadbolts that activated by your phone.Advanced deadbolts that can be controlled via an internet connection.If you feel like its time to get modernize,our locksmiths can help.Contact us today for more information on keyless entry locks for residential use.
Mailbox locks replacement service is available threw our residential locksmith department.When loosing the keys for your mailbox and not  been able to get your mail,is a problem we can fix.Since the post office is not responsible for your mailbox locks,only to deliver your mail.In a case of a lost key our residential locksmith staff can assist.
Giddy Up locksmith in Dallas Tx is a locally owned and operated locksmith company.We appreciate your choice in supporting local business and make them thrive.
Our service area for residential lock services:
75201,75202,75203,75204,75205,75206,75207,75208,75209,75210,75211,75212,75213,75214,75215,75216,75217,75218,75219,7522,75221,75222,75223,75224,75225,75226,75227,75228,75229,75230,75231,75232,75233,75234,75235,75236,75237,75238,75239,75240,75241,75242,75243,75244,75245,75246,75247,75248,75249,75250,75251,75252,75253,75254,75258,75260,75261,75262,75263,75264,75265,75266,75267,75270,75275,75277,75283,75284,75285,75286,75287,75301,75303,75310,75312,75313.