FORD CAR KEY REPLACEMENT BY OUR AUTO LOCKSMITH IN DALLAS TX.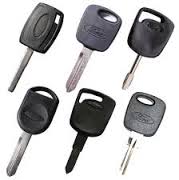 Car Locksmith Dallas tx carry the knowledge and experience in helping you get your FORD CAR KEY REPLACEMENT,wether its old school vintage ford model key replacement to the newer electronic ford remote car key,you can count on our car locksmiths in Dallas to provide the goods.
In most people opinions,when it comes to loosing their Ford car key and not having any duplicate of it.Their immediate solution for their lost key scenario will be contacting a Ford dealership to get their Ford car key replacement .However what most not know is a car locksmith can offer the same Ford car key replacement service as the dealer,with a even more benefits to the costumer:
All Ford dealership in Dallas Tx do not provide car key replacement on the weekends that means saturday and sunday.
Ford dealer ships require you to tow the car to them as they do not offer a mobile service to you.
Needless to say Ford dealership prices are much higher than contacting a local car locksmith.
Ford dealerships will require you to have in hand a copy of your driver license and title of the car (registration will not do).
Ford dealership will only accept you by appointments and same day service is not always available.
Now lets took a look on choosing a local car locksmith to make your ford car key replacement.
With Locksmith Dallas Tx Same day service is available including after hours,holidays and weekends.
A car locksmith will be able to come to the location of where your vehicle is at and not demand you to tow it and by that save you time and a useless tow expense.
A car locksmith will be able to make you your

Ford key replacement at an affordable cost

and most likely will beat dealership prices.
In addition to that Ford dealerships only carry key cutting information for vehicles that are 10 years old from the existing year,so for example if you own a Ford ranger 2000 and lost the key to your ignition,your local Ford dealer will not be able to help you in providing you with  your ford car key replacement.Since all ford dealers refresh their data information every 10 years.In order to make a key for those ford models you will have to contact a car locksmith that will be able to show up at your door step and impression your old car key from your car door locks and ignition lock.
In conclusion it is seems for a car key replacement service, the best route to go is to contact a local car locksmith provider.
Car locksmith Dallas department can assist in Ford vehicle that missing a car key.Our locksmith staff is highly skilled in key impression and carry all the proper equipment to get you back on the road.Be sure to contact one of our auto specialist to receive help concerning your Ford model .
FORD TRANSPONDER KEY .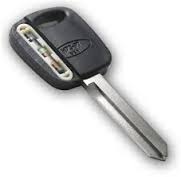 In the early year of 1999 FORD decided to add a security system to their ignition circuits.It was designed to help preventing from car thief's to steal ford cars or at least making it more difficult.
This security system is also been called as anti theft system consist of two main signal transmitters,PAT,and HEC.
To each and every Ford car key the vehicle manufacture embedded a transponder in the head of the key.A transponder is a computer micro chip that meant to communicate with a transceiver that is connected to the car ignition system.The process is fairly simple,you take your Ford transponder car key and insert it into your ignition lock and turn into the "on" position,once inserted the transponder transmit an signal to the transceiver that located around the ignition lock,if signal is acknowledged the car will start,if not a theft light indicator on the dash board will illuminate and flash rapidly and the car will refuse to start.
When loosing a Ford transponder key,and in need of a car key replacement,on top of the car locksmith to come and make you the your lost ford key from scratch,he will also need to connect a programming tool to your vehicle in order to program the transponder thats embedded in your key.After doing so,the car anti theft system will learn the new ford replacement key and will allow the vehicle to start up.
Ford Remote key replacement .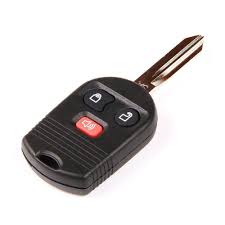 On the late models of Ford manufacture.Ford equipped its vehicles on top of just the transponder car key,but with also with automatic lock system that can be controlled with a keyless remote.In cases of lost remote car keys,or if the costumer would like to add another keyless remote,our car locksmiths can help you in programming your Ford remote car key.
Our most common Ford models our car locksmiths work on in Dallas Tx and offer a Ford car key replacement service :
FORD F150-250-350.
FORD ESCAPE.
FORD ESCORT.
FORD RANGER.
FORD TAURUS.
FORD CMAX.
FORD MUSTANG.
FORD CROWN VICTORIA.
FORD EXPEDITION.
FORD EXPLORER.
FORD EXCURSION.
FORD ECONOLINE.
FORD FIESTA.
FORD FIVE HUNDRED.
FORD FOCUS.
FORD FUSION.
FORD WINDSTAR.
For a Ford replacement car key it is important to contact an experienced auto locksmith that carry all the proper key cutting machine and programming tool for Ford models,If you lost your Ford car key or broke it ,be sure to contact one of our professional automotive locksmith to assist you in your Ford car key replacement.
CALL US TODAY AT 214-506-2461 TO GET AND AN ESTIMATE ON YOUR FORD CAR KEY REPLACEMENT.