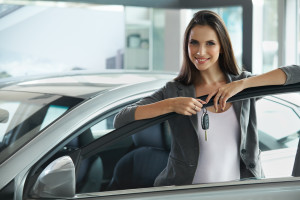 Auto locksmith service in dallas tx
In additional to our home and business 24hr lock service,locksmith Dallas also provide auto locksmith work in the city of Dallas.So if you lost your car key,broke your car key had your key stolen,or just got locked out of your car and need assistance in unlocking it you at the rite place.
No matter the time,no matter the day auto locksmith Dallas is available at a rapid response at an affordable pricing.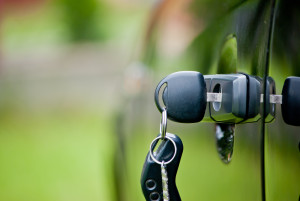 Auto locksmith Dallas is equipped with all the necessary tools and training in order to achieve a professional service in the automotive locksmith industry.Since our auto locksmith carry experience of over 8 years you can trust our lock smith work to be done maverick.With no harm to your car door and locks.
Auto locksmith Dallas Tx is a reputable lock smith company providing car locksmith and truck locksmith service, for Dallas residents and DFW metro area, for over 5 years.We carry our trade with proud and always aim for a high costumer service and competitive rates for our car locksmith services.Auto locksmith Dallas is your local and fastest choice for all of your car locksmith service in Dallas Texas.
our car locksmith services include :
Rapid response for auto lockouts,trucks,and semi truck lockouts.
Auto key replacement for most vehicle make and models in Dallas Tx.
Complete Ignition lock cylinder care service – repair and swap .
Extract broken car keys from trunk locks,ignition lock and car door locks.
Re cut car key from broken key into two pieces.
Transponder auto key programming and Vat keys for old chevy/cadillac models.
Immo reset – Re flash ECU.
Remote key programming.
Door lock repair and lock rekey for cars.
Side winder high security key cutting for auto models of newer years.
Push to start ignition keys and intelligent keys.
Motorcycle key replacement service.
Locked out of your car ? call us 214-506-2461
Auto locksmith Dallas Tx offer 24hr lockout service in DFW metro.Our car locksmiths are capable to unlock any type of car.From manual locks to automatic, to high security luxury cars,there is no lock our auto locksmith staff cannot handle.Auto locksmith offer professional unlock service,without leaving a scratch on your car door.Our response time is fast and we won't you keep waiting for to long for our auto locksmith guy to show up.Auto locksmith unlock service is also available for trucks and heavy duty truck like freight liner semi,mac and international .
Auto key replacement for foreign and domestic cars.
As we not wish for it to happen, but a lot of times car owners only hold one set of keys for their car.Since there is only one set of keys lying around, with no duplicate key in sight.It is doomed to happen that you either lost your car key, break it or worse might get it stolen from your purse.When these scenarios occur it is necessary to get a car key replacement,which means making your car key from scratch by an auto locksmith.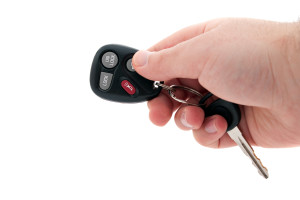 Auto locksmith Dallas is capable in making you a replacement car key from scratch,since we hold all the proper tools,methods and key cutting machine to do so.
Our Auto locksmith staff is mobile and come out to your location,and make your replacement key on the spot.
Our Auto locksmith offer key replacement service for the following car manufactures:
Acura replacement key.
Honda replacement key.
Chevrolet replacement key.
Toyota key replacement.
Gm key replacement.
Subaru key replacement.
Cadillac replacement key.
Suzuki key replacement.
Mazda replacement key.
Mitsubishi key replacement.
Dodge key replacement.
Jeep key replacement.
Chrysler key replacement.
Isuzu key replacement.
Freightliner replacement key.
International key replacement.
Lexus replacement key.
Infinity replacement key.
Scion replacement key.
Landrover replacement key.
Transponder auto key programming.
In most of the late model cars and in some old ones,besides the key,the car is also equipped with an anti theft system.Anti theft system is an add on system made by the vehicle manufacture in order to make life harder for thief's.But in some cases also to the vehicle owner.In a case of lost car key or stolen,on top of just making a key replacement to your vehicle,the auto locksmith is also required to program your vehicle anti theft system, In order for it to learn your new car key and acknowledge it.The way anti theft recognizes your key is by a transponder which is a micro chip embedded in the head of your key.Once the auto locksmith cuts the transponder that fits to your make and model ,he connects a programming tool that connects to your car and enable him to program your transponder key to your vehicle.
Auto locksmith Dallas carry all the programing tools and education in order to program your specific transponder car key,call us today to get more information on your type of vehicle 214-506-2461
Re flash ECU service.
Re flash service is mostly seen in Toyota models and Lexus models.This process need to occur when a car key replacement is in place and the car is carrying an anti theft system.Since Toyota and Lexus carry an eprom chip as their transponder.In order to re program the car you must re flash the system.Eprom memory can only be erased by an ultra violet light.In order to do so,the auto locksmith must disassemble the Engine Control Unit,locate the eprom chip and reset it using a special reset tool specially developed for eprom chip reset.Handling Re flash must be done by a professional auto locksmith and an experienced one.If this procedure is done without care or experience the ECU might be damaged leaving you with an even more expensive repair to your car.If you are a Lexus or Toyota owner in Dallas Tx it is best advised for you to use a reputable locksmith in your area.Our Auto locksmith staff can assist in any Toyota or Lexus Re flash service and we offer warranty for our service.
Ignition Repair service and replacement.
In some car models out there you might encounter a problem with your ignition lock.The most common symptom to all is when your key is not turning in your ignition lock,you can play with your steering wheel,or your transmission shifter but none of these will do.The problem is with your ignition lock.your best and cheaper solution will be to contact a local auto locksmith,that offer ignition repair on the car locksmith services,in case of auto locksmith Dallas Tx,we come to you and repair your car ignition on site,and in some cases replace it since its too worn out.Auto locksmith provide ignition repair in dallas Texas for most car make and models be sure to inquiry your specific car model with our Auto locksmith on the phone at 214-506-2461.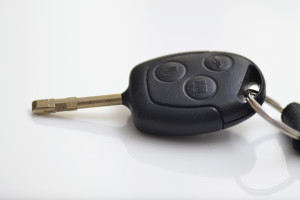 Auto locksmith Dallas also offer a complete line of remote car key service ,and is able to provide you with a keyless remote to unlock your car.Along with that,our car locksmith staff is also able to provide you with remote flip car keys, and with the intelligent key that are computable for the new push to start ignitions for newer vehicles.
Auto locksmith Dallas offer 24 hour a day Automotive lock services in:   75201,75202,75203,75204,75205,75206,75207,75208,75209,75210,75211,75212,75213,75214,75215,75216,75217,75218,75219,7522,75221,75222,75223,75224,75225,75226,75227,75228,75229,75230,75231,75232,75233,75234,75235,75236,75237,75238,75239,75240,75241,75242,75243,75244,75245,75246,75247,75248,75249,75250,75251,75252,75253,75254,75258,75260,75261,75262,75263,75264,75265,75266,75267,75270,75275,75277,75283,75284,75285,75286,75287,75301,75303,75310,75312,75313.